Copywriter - Mexico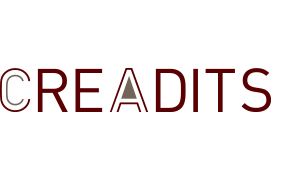 Creadits
Marketing & Communications
Mexico
Posted on Wednesday, May 17, 2023
We enable advertisers' performance campaigns with timely, powerful ad creatives that deliver Creative ROI™. Our global network of creative centers of excellence specializes in high technology creative production, such as CGI. We are known for world-class ideation and creative production through our network of talented creative hubs as human creativity cannot be supplanted by machines. Some of the world's largest online advertisers work with us to improve their campaigns leveraging performance design.
Who We're Looking For:
Creadits is searching for a world-class integrated copywriter to join our expanding game ideation and production team. You'll craft copy and concept big ideas for integrated campaigns, brand level communications, gameplay videos and trailers, social content, influencer marketing and experiential activations, new business pitches and more. You love the challenge of selling your ideas and work. You love gaming, the internet, and making cool stuff no matter what form it takes. Your concepts feel fresh and of the culture, strategic and brief. You're big on collaboration, and you love writing for different channels and styles. You don't see obstacles, you see opportunities.
ABOUT YOU:
-Campaign ideation and conceptualisation.
-Demonstrate understanding of how words and pictures work together in different mediums.
-Demonstrate delivery of innovative, strategy, client-approved creative outputs Identify potential issues and deploy correct solutions, using your technical knowledge to help bridge and facilitate communication.
-Highly articulate and skilled in the use of language, with a solid grounding in the English language and the regional language (including accuracy or spelling, grammar, and proofreading, understanding cultural context )
-Inspiring the best creative output and maintaining continuity and quality control while perpetuating creative and design aesthetics.
-Ensure that all brand guidelines and elements are adhered to.
QUALIFICATIONS:
-Have at least 5 years of experience in writing innovative and engaging copy for above the line and digital communications for an agency.
-Have impeccable English, and a keen eye for detail.
-Able to conceptualise, create and write for fast-paced gaming and retail brands, across verticals.
-Able to understand different target audiences and write in multiple voices and styles, as you may be required to quickly switch from one client project to the next.
-Have a collaborative work style – must be able to work closely and effectively with art directors, designers and video production designers.
-Able to understand strategy and be an active participant in ensuring the integrity of our project strategy is maintained throughout the creative process.
-Have solid time management skills, with the ability to handle and prioritise multiple projects, regardless of the inevitable changing scope, timelines, goals, etc.
-Have a love for creating and executing innovative brand solutions and ideas.
-A love for gaming or familiarity with the gaming industry is a plus
Creadit's team is comprised of data-driven innovators and disrupters. We think creatively, work efficiently, and contribute consistently. Our people are located in Austin, Denmark, Los Angeles, London, New York, Singapore, Tokyo and Ukraine, and are all passionate about our work and our product.