3D Art Lead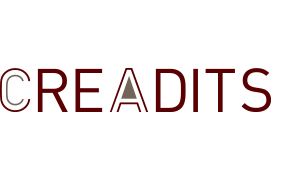 Creadits
Design
Europe
Posted on Friday, March 17, 2023
We enable advertisers' performance campaigns with timely, powerful ad creatives that deliver Creative ROI™. Our global network of creative centers of excellence specializes in high technology creative production, such as CGI. We are known for world-class ideation and creative production through our network of talented creative hubs as human creativity cannot be supplanted by machines. Some of the world's largest online advertisers work with us to improve their campaigns leveraging performance design.
We are a cutting-edge digital creative agency specializing in the video game industry. Our mission is to deliver exceptional quality and performance marketing that drives success for our clients. We are seeking an experienced and passionate Art Director with a strong background in 3D, CGI, and real-time rendering to lead our talented team of artists and bring their expertise to our AAA game clients. The ideal candidate will have a keen eye for detail and a deep understanding of art principles and composition for small and large screens.
Responsibilities:
-Collaborate with cross-functional teams to define and execute creative visions for video game marketing campaigns
-Develop and implement art and picture-making principles to ensure the highest quality of assets and deliverables
-Direct and oversee the creation of 3D models, animations, and real-time rendering assets using the Unreal 5 engine
-Maintain and elevate the quality of art by providing guidance and feedback to artists and animators
-Manage projects through influence, fostering a culture of collaboration, creativity, and excellence
-Stay up-to-date with the latest advancements in technology and production optimization techniques, and share knowledge with the team
-Mentor and support less experienced team members in their growth and development of art principles
-Drive continuous improvement in art direction and production processes
Qualifications:
-Proven experience as an Art Director in the video game industry or a related field
-Experience in the Unreal 5 engine and real-time rendering pipelines
-Comprehensive knowledge of art principles, picture making, and composition for small and large screens
-Strong background in 3D and CGI, with a deep understanding of AAA games production pipelines
-Demonstrated ability to manage projects and teams through influence
-Experience directing animation and camera placement in a 3D environment
-Passion for learning new technologies and optimizing production processes
-Exceptional communication and mentoring skills
-Commitment to maintaining and elevating quality in art and picture making
Creadit's team is comprised of data-driven innovators and disrupters. We think creatively, work efficiently, and contribute consistently. Our people are located in Austin, Denmark, Los Angeles, London, New York, Singapore, Tokyo and Ukraine, and are all passionate about our work and our product.