Ideation Artist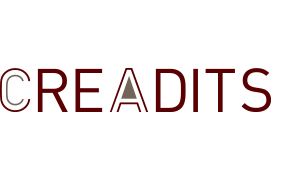 Creadits
Kuala Lumpur, Malaysia
Posted on Monday, September 5, 2022
We enable advertisers' performance campaigns with timely, powerful ad creatives that deliver Creative ROI™. Our global network of creative centers of excellence specializes in high technology creative production, such as CGI. We are known for world-class ideation and creative production through our network of talented creative hubs as human creativity cannot be supplanted by machines. Some of the world's largest online advertisers work with us to improve their campaigns leveraging performance design.
We are seeking an experienced animation trained designer, working with a production, who is responsible for ideating impactful narratives for performance marketing ads. You are required to ideate and conceive videos digital design projects, both in 2D and 3D and are comfortable in either format. You come from an animation background and should know how the characters, props and environments are going to look and be able to get the most out of the assets available.
From brainstorming for creative concepts, script writing, storyboarding and working with production teams, you are an experienced operator who knows how to keep production moving smoothly . You will also help identify potential issues and deploy correct solutions, using your technical knowledge to help bridge and facilitate communication between teams.
Requirements
Create moodboards and design layouts based on brief/requirement
Good understanding of Motion Graphics and graphic designs.
Digital retouching and image editing
Record gameplay
Thrives and innovates under challenging deadlines
Good time management and organizational skills
Inspiring the best creative output and maintaining continuity and quality control while perpetuating creative and design aesthetics.
Use animation sense and technical understanding of character animation to design and create realistic and high quality motion.
Identify potential issues and deploy correct solutions, using your technical knowledge to help bridge and facilitate communication.
Ensure that all brand guidelines and elements are adhered to.
Qualifications:
Minimum 3 years' experience in a dynamic and innovative animation role.
Must have prior creative direction, motion design, animation and storyboarding experience.
Must be able to effectively communicate.
Excellent portfolio showcasing high-end motion skills and clear aesthetic perspective.
Fluency in motion graphics and animation is mandatory.
Strong command of design principles, typography, color theory and conceptual thinking.
Excellent time management skills to manage high volume and produce high-quality work on tight deadlines.
Proficient in Adobe Photoshop, Illustrator, and basic knowledge of video execution.
After Effects is an added advantage.
Able to conceptualize, visualize and execute design projects diligently and on time.
Excellent verbal and written communication skills.
Passionate about apps, games, movies, animation, and entertainment in general.
Creadit's team is comprised of data-driven innovators and disrupters. We think creatively, work efficiently, and contribute consistently. Our people are located in Austin, Denmark, Los Angeles, London, New York, Singapore, Tokyo and Ukraine, and are all passionate about our work and our product.