3D Reallusion CC4 & Iclone Expert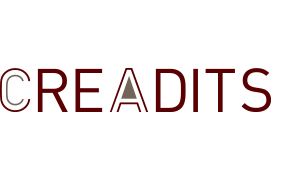 Creadits
Middle East
Posted on Wednesday, April 19, 2023
We enable advertisers' performance campaigns with timely, powerful ad creatives that deliver Creative ROI™. Our global network of creative centers of excellence specializes in high technology creative production, such as CGI. We are known for world-class ideation and creative production through our network of talented creative hubs as human creativity cannot be supplanted by machines. Some of the world's largest online advertisers work with us to improve their campaigns leveraging performance design.
Responsibilities
-Create high-quality 3D character assets using Reallusion Character Creator 4, including character design, customization, and optimization for real-time rendering in iClone.
-Collaborate with other artists, animators, and designers to understand project requirements and create 3D characters that meet the artistic and technical vision of the project.
-Rig and animate characters using iClone, including facial animation, body animation, and lip-syncing.
-Create and customize props, accessories, and clothing for characters using Reallusion's content creation tools.
-Optimize character assets for performance and compatibility with iClone's real-time rendering engine.
-Stay updated with the latest Reallusion software updates, plugins, and content packs, and utilize them effectively in character creation workflows.
-Troubleshoot and resolve technical issues related to character creation, rigging, and animation, and provide timely support to ensure smooth production workflows.
-Follow project schedules, meet deadlines, and communicate effectively with team members and stakeholders to ensure efficient project execution.
-Continuously improve character creation workflows, pipelines, and quality standards.
Your Experience
-Proficiency in Reallusion Character Creator 4 and iClone, with expertise in creating 3D characters for real-time rendering.
-Strong understanding of character design principles, anatomy, and proportions.
-Experience in rigging and animating characters using iClone's animation tools, including facial animation, body animation, and lip-syncing.
-Knowledge of content creation tools such as ZBrush, Substance Painter, or Marvelous Designer to create custom props, accessories, and clothing for characters.
-Familiarity with real-time rendering techniques and optimization for performance.
-Excellent problem-solving skills and ability to troubleshoot and resolve technical issues related to character creation and animation.
-Strong communication skills to effectively collaborate with other artists and team members.
Creadit's team is comprised of data-driven innovators and disrupters. We think creatively, work efficiently, and contribute consistently. Our people are located in Austin, Denmark, Los Angeles, London, New York, Singapore, Tokyo and Ukraine, and are all passionate about our work and our product.